Lock Changing Plano, TX – Locksmith Store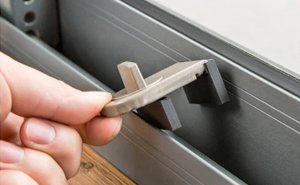 A security system can range from being simplistic to highly sophisticated. It doesn't matter if you have got the most cutting-edge security system installed, as locks will always form the primitive element of safety. But, what if such a basic elements gets damaged beyond repair? A broken lock surely doesn't do the job of protecting your premises well, then why put off the much needed replacement or repair? Don't worry about the complications involved in lock changing, with Locksmith Store by your side; you can get the job done in no time!
When do you need a lock change?
It has been quite a tradition for us to keep the same lock installed for years, and in some cases for decades! But according to security experts, we need to get the locks changed quite frequently. This is because of the potential vagaries of weather and time that the locks are subjected to. But there are times when you need to change your locks:
When you move into a new place

You've moved into a new apartment. Are you worried that the former tenant may break-in to your personal premises? Get your locks changed right away!

You've lost your keys:​

When you lose your keys, chances are there for them to fall into the wrong hands. Worry not about a vandal breaking in, just call Liberty Locksmith Store to get your locks changed!

Your lock is damaged:​

A broken lock doesn't do any good to your security system. When your locks are damaged, you need to get a locksmith to fix them immediately or replace to protect yourself and the premise from external security threats.

You've just had a break-in:​

A recent break-in could have been an extremely horrifying experience. The only way to prevent such an unfavorable event from repeating is to get your locks replaced with more robust ones.

Your lock is just too outdated:​

Conventionality doesn't sit well with locks and keys. Obsolete locks don't provide appropriate security anymore, which is why you need to hire our lock changing service. You can get your locks replaced with new ones and have a better security system.​
Why choose Locksmith Store?
Locksmith Store is like no other locksmithing firm due its complete dedication towards the service it provides to the community of the Plano, TX area. We operate for 24 hours, 365 days a year. No matter where or when in the Plano, if you need our lock changing services, give Locksmith Store a call at 972-512-6385 right away!